Melatonin, contrary to public perception isn't a drug, but a natural hormone produced in the human brain. This hormone also referred to as N-acetyl-5-methoxy tryptamine in scientific terms, helps regulate our sleep / wake cycle.
Although melatonin can also be found in plants and other animals, this article will focus on the human side of things. In this post, I will be talking about melatonin dosage, safety, side effects, who should use it as a sleep
aid, alternatives to melatonin, and my verdict on its efficacy.
Who Should Use Melatonin?
Melatonin is for anyone, I mean most people who find it difficult to fall and/or stay asleep. If you have difficulty falling sleep or just getting tired to make the final descent into "sleepdom",  you need melatonin. If you're traveling intercontinental and want to sync your wake/sleep cycle with that of your final destination, you may need melatonin. If you are like me and millions of others who have read scientific research backing melatonin as preventative medicine for some serious diseases (this topic will be for another post), you should use melatonin. If your brain isn't producing enough melatonin, you doctor may recommend that you take melatonin. If you're a pet owner, you will be surprised to learn melatonin is good for dogs, just like it is for humans. Your dog agitated? Barking your ears off on 4th of July? Melatonin will help!
Melatonin Dosage
For sleep, the dosage of melatonin will depend on many factors. Factors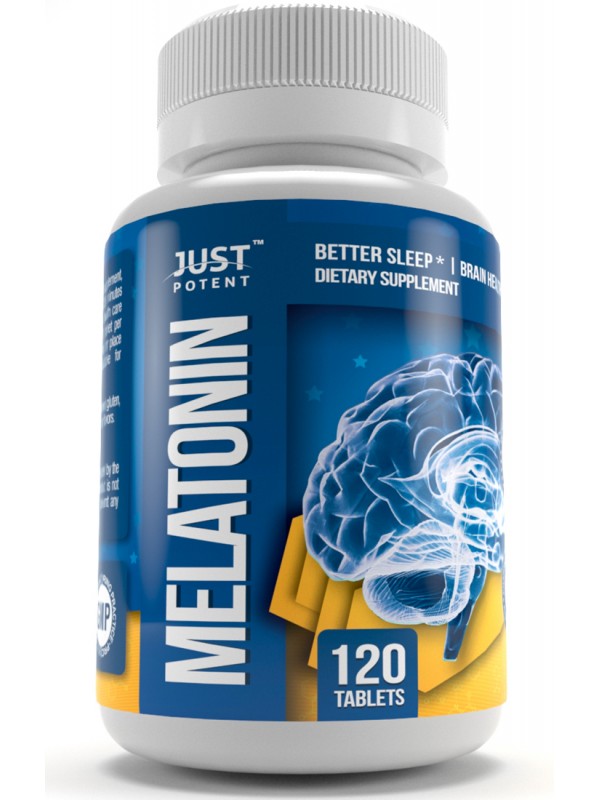 such as: melatonin levels in your brain, past melatonin use, your body's tolerance, and a host of others. If you have low levels of N-acetyl-5-methoxy tryptamine, you definitely need to supplement with melatonin. If you have used melatonin in the past and didn't experience the desired effect; the effect of getting tired and just falling into "sleepdom", then you need to re-evaluate your dosage amount. If you're special in your own way, regular dosage amount may not be enough.
If you are new to melatonin or you haven't used it before, it is best to start at 1mg to 3mg dosage. This dosage amount means you need just little assistance falling and staying asleep. If you're in this category, don't run off to go order yourself a 1mg pill or say, 3mg pills; order higher milligram pills instead. The reason is this: if you ordered a 1mg pill and it didn't work for you, then you may be out on few dollars and be stuck with a bad experience with your first use of melatonin as a sleep aid. BUT, if you ordered 3mg or 5mg, you can cut a tablet in half to start with. If that half tablet dosage amount doesn't work for you, then you can safely increase your dosage.
If you have used melatonin in the past and the experience was bad, you may have made the mistake mentioned above, ordering just 1mg pills. Or, it could be that you ordered a brand that has more fillers and additives than the active ingredient.
Another point I would like to make regarding past experiences – if it didn't work for you in the past, it may just mean that you didn't take the right dosage amount. If 1mg melatonin worked for Mr. Kramer, it doesn't mean the same milligram amount will work for you. We are all different in our body composition and special in our own ways. What has worked for Marie may certainly not work for Mary.
So what dosage amount of melatonin should you take? There is no straight answer to that question. You'd have to test the amount (mg) that works for you. You start off from between 1-3mg and work your way up until 10mg if you have to. It is not uncommon for people to use in excess of 20mg per dose. Here a comment one of our customers left us recently:
My daily dose of Melatonin is 30mg. Just Potent is the largest sold at 10mg and 3 work as well as my prior compounded melatonin.
Here is another customer:
works great!! I take 3 tablets [30mg] before bed and I am asleep within the hour 🙂
Is Melatonin Safe? What Are The Benefits?
If you're healthy and don't have any serious illness preventing use, melatonin is pretty safe. This is because it naturally resides in our body. So yes, taking real melatonin, free of undeclared additional ingredients or fillers is pretty safe for most people. Be sure to consult with your doctor before use or if in doubt.
One major benefit for why you want to take melatonin is sleep. If you have difficulty falling sleep, you may sleep better from melatonin supplementation.
Since this aritcle is about sleep, we will limit the benefits to confines of sleep and sleep problems. Be sure to stay tuned for upcoming posts on other melatonin benefits.
The Side Effects of Melatonin
The side effects mostly associated with melatonin use is grogginess. If you have took melatonin the night prior and you wake up groggy instead of refreshed, you may need to lower your dose. While some people will get away with taking 30mg per night, some can't get away with taking 5mg per night. When you take melatonin for sleep, make sure you have enough hours to sleep. You really don't want to take melatonin knowing you have just 2-3 hours of time to sleep.
Melatonin Alternatives
There are various alternatives to melatonin, the majority being herbs and teas. Chamomile, passionflower, valerian, lavender and many other herbs have been shown to help some people sleep better. Although the studies on these herbs are scarce, melatonin still remains one of the go-to sleep medicine for majority of people.
The Verdic
Should you or should you not? I say this: what have you got to lose? Give melatonin a try and see whether it helps improve your sleep, AND life. As we all know, lack of sleep is very detrimental to our overall health. If you get enough sleep, you are generally healthier and you think clearer than someone who doesn't. Sleep is a good thing and if you're not getting enough sleep because you can't fall or stay asleep, it is incumbent on you to find a solution to help you manage this problem. Melatonin supplements like the Just Potent Melatonin is a definite good choice and I encourage you to try it.